At the change of season, it can be tricky to choose the right shoes for the children as the weather often changes.
We have listed some customer favorites from Kavat that keep feet both warm and dry. Perfect for chilly autumn days. All options are waterproof
Find the right shoe for the right need
Rubberboots
For rainy days and jumping in puddles.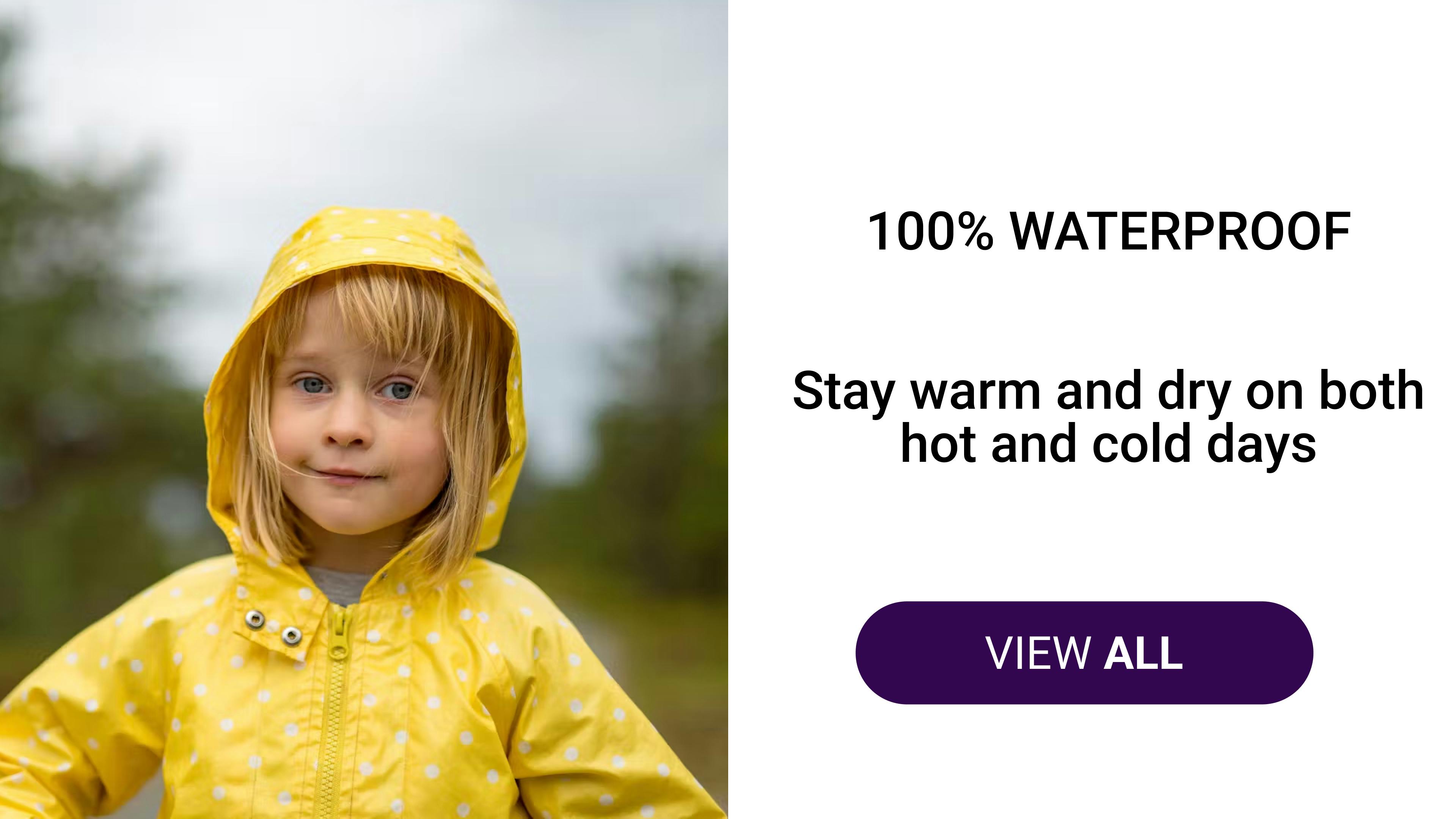 Days with heavy rain require a good pair of wellies.
Gimo is a warm lined rubber boot and an priceworthy addition to children's winter boots. The wool mix lining is removable for easier drying. Fits both older and small children as it is available in sizes from 22-36.
For not quite so cold days, Grytgöl or Pöl are an excellent alternative and a favorite of many. Also these are available in sizes 22-36.
Remember! Rubber does not breathe and all rubber boots should therefore only be used as a supplement to other shoes when the weather is wet, slushy or rainy.
Boots/Sneakers
When it's not pouring down, but you still want to be safe
Another waterproof option, perfect for both autumn and spring adventures, is Iggesund. A flexible shoe that is perfect for both everyday use and playing in the school yard. Iggesund is 100% waterproof thanks to an internal and biodegradable membrane as well its taped seams. Available in sizes 22-35.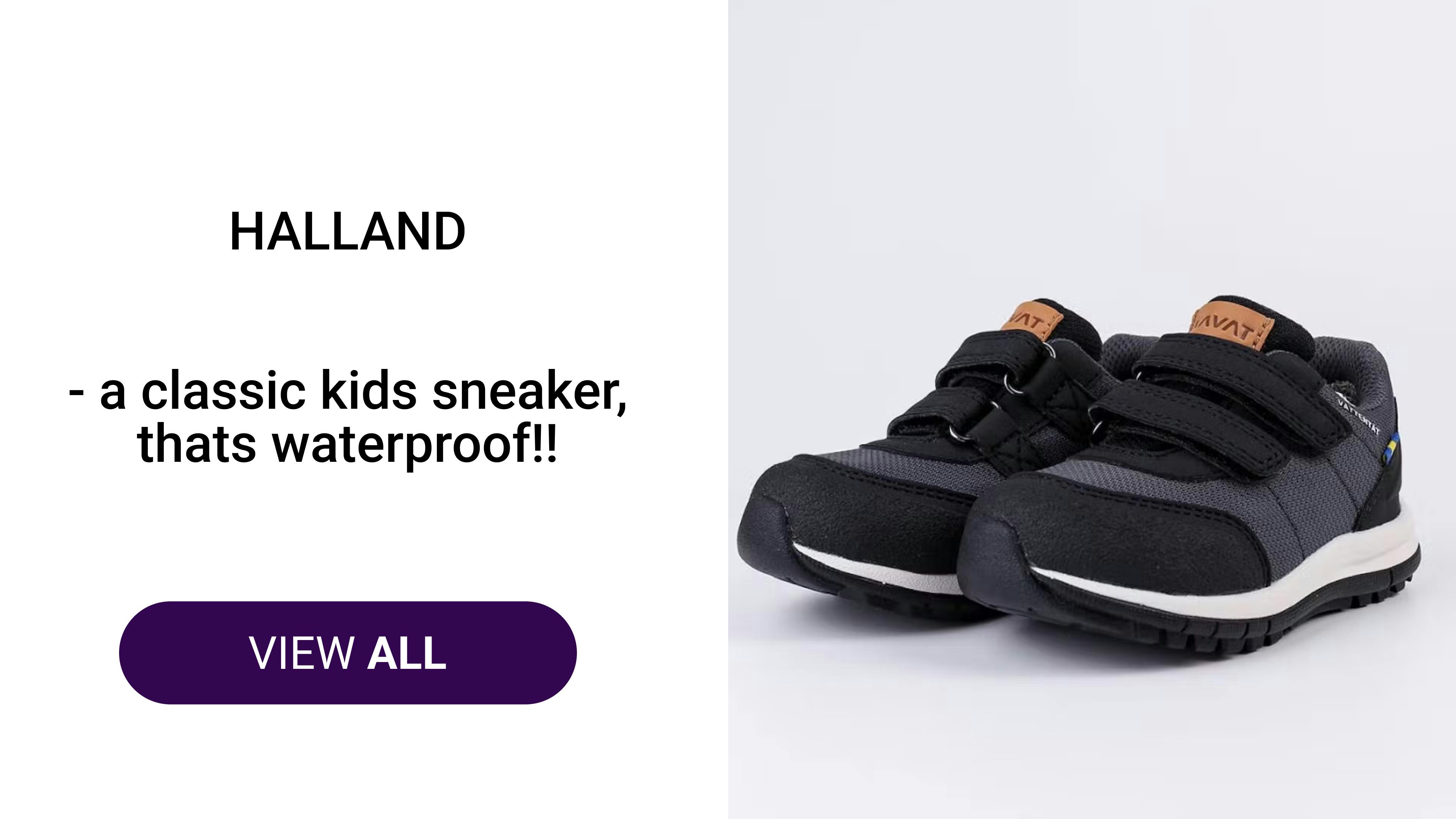 Functionally, Halland is similar to Iggesund, but this shoe comes in a slightly neater shape. Like Iggesund, it is available in several colors and is a great favorite for sports, play and adventure. Halland is made of the same waterproof membrane as Iggesund and stays dry. Sold in size 22-35.
Halland usually stocks up during spring.